Jay Browning, Founder and Principal Consultant, Browning Advisors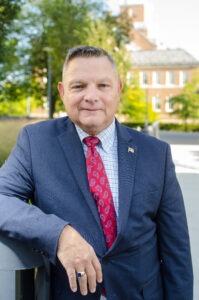 I am often asked to choose one word that could sum up my decades of Leadership experience. For me that word is: Service. 
After 14 years serving as a US Marine and achieving an MBA from the University of Maryland, I launched an incredibly successful career as a professional fundraiser working with organizations ranging from Big Brothers Big Sisters to Penn State University. I also founded and chaired two local (PA) not-for-profits and have extensive experience in the not-for-profit sector.
Although I was happy with my accomplishments of serving in the military and aiding non-profits, I wanted to find a way to serve business owners and team leaders with their leadership development, professional goals, and personal growth.
To do this I received a prestigious Maxwell Leadership Certification, giving me the opportunity to be trained and mentored by Leadership expert John Maxwell and his team of world-class faculty. I now use the exclusive licensed material to facilitate, speak, train and coach individuals and groups with leadership and development needs.
My passion for performance through developing leaders centers on helping them become "The Best You" possible. This learned through my many years of service that when we, as leaders, better ourselves, we increase the capacity of our teams, and ultimately can create more impact for those we serve. 
I currently reside in Collegeville, PA with my wife Brenda, and am blessed with three children, Lisa, Jason, and Amanda and love to spend weekends playing with my grandchildren and cheering on my alma mater, Penn State.